I'm John Mitchell and I left RBS to create sellITbetter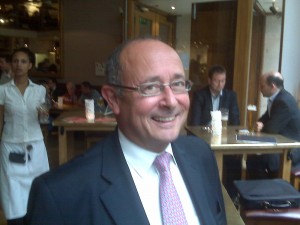 I had recognised that there was a huge need for IT software & services companies to significantly improve the way in which they communicate with their potential customers, particularly the banks and large financial institutions.
Uniquely in the market, sellITbetter provides innovative services to IT software & services companies, enabling them to win more business through informed product positioning (i.e. who has the problem and who is involved) and effective communication (how do I reach them and what are the processes)… from the perspective of the customer.
Prior to creating sellITbetter I had a lengthy IT and business career, developing and implementing solutions in virtually all Financial Services business segments. During that time I was also a buyer. I have not only sat in front of thousands of sales people and read hundreds of proposals but have also bought everything apart from telecoms and mainframes.
This wide ranging and business focussed experience has given me an unrivalled capability to advise and coach on how to approach and sell to banks and other financial institutions, and also making me a sought after coach and mentor at Level 39, Startupbootcamp Fintech and SWIFT's Innotribe programme.